It's been a really slow couple of weeks. I've only gotten two review books in the mail, and I haven't wanted many galleys that went up on Edelweiss or NetGalley. I am trying not to buy any books because I already have so many, and as a result, I have very little to show you. So much so that I Was tempted to buy something just to HAVE something. But I didn't. Because summer catalogs are coming soon and so is BEA. Then I will have lots of somethings to show you. I hope. Or not, because honestly I still have catching up to do. Anyway, here is what I got:
Sailor Twain: Or: The Mermaid in the Hudson
by Mark Siegel
This One Summer
by Mariko Tamaki, Jillian Tamaki
Thank you to First Second Books for these two pretties.
E-books: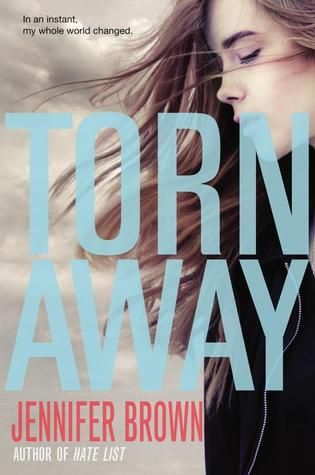 For Review:
Torn Away
by Jennifer Brown
Tabula Rasa
by Kristen Lippert-Martin
Thank you to EgmontUSA and Little, Brown Books for Young Readers.
Bought:
The Bird Eater
by Ania Ahlborn
This was part of the Kindle First monthly thing for being a prime member.
Purchased
Red Spikes by Margo Lanagan
The Boyfriend List and The Boy Book by E Lockhart
You Have Seven Messages by Stewart Lewis
Glow and Spark by Amy Kathleen Ryan
The Girl of Fire and Thorns by Rae Carson
Revolution by Jennifer Donnelly
Shatter Me by Tahereh Mafi
You Against Me by Jenny Downham
Teeth by Hannah Moskowitz
Graffiti Moon by Cath Crowley